Overview
The exciting world of scientific research is fueled by people with a passion for solving complex problems. Cayuse develops SaaS solutions that simplify the business of research administration, helping universities, and research organizations work smarter.
Cayuse, Hyphn, LRS Architects and JLL, collaborated to create a space that worked perfectly for their peoples needs. The consultation phase allowed for the teams, from all companies, to discover the exact needs for the companies growth and productivity. This collaboration made for the perfect design of the Cayuse workspace to give resident workers the right balance of melding workstation with lounge space but also granted remote workers the option to work from many different ecosystems when in the office.
Their Goals
Work in collaboration with Hyphn, JLL & LRS
Increase employee engagement
Maintain different work ecosystems
Match brand aesthetic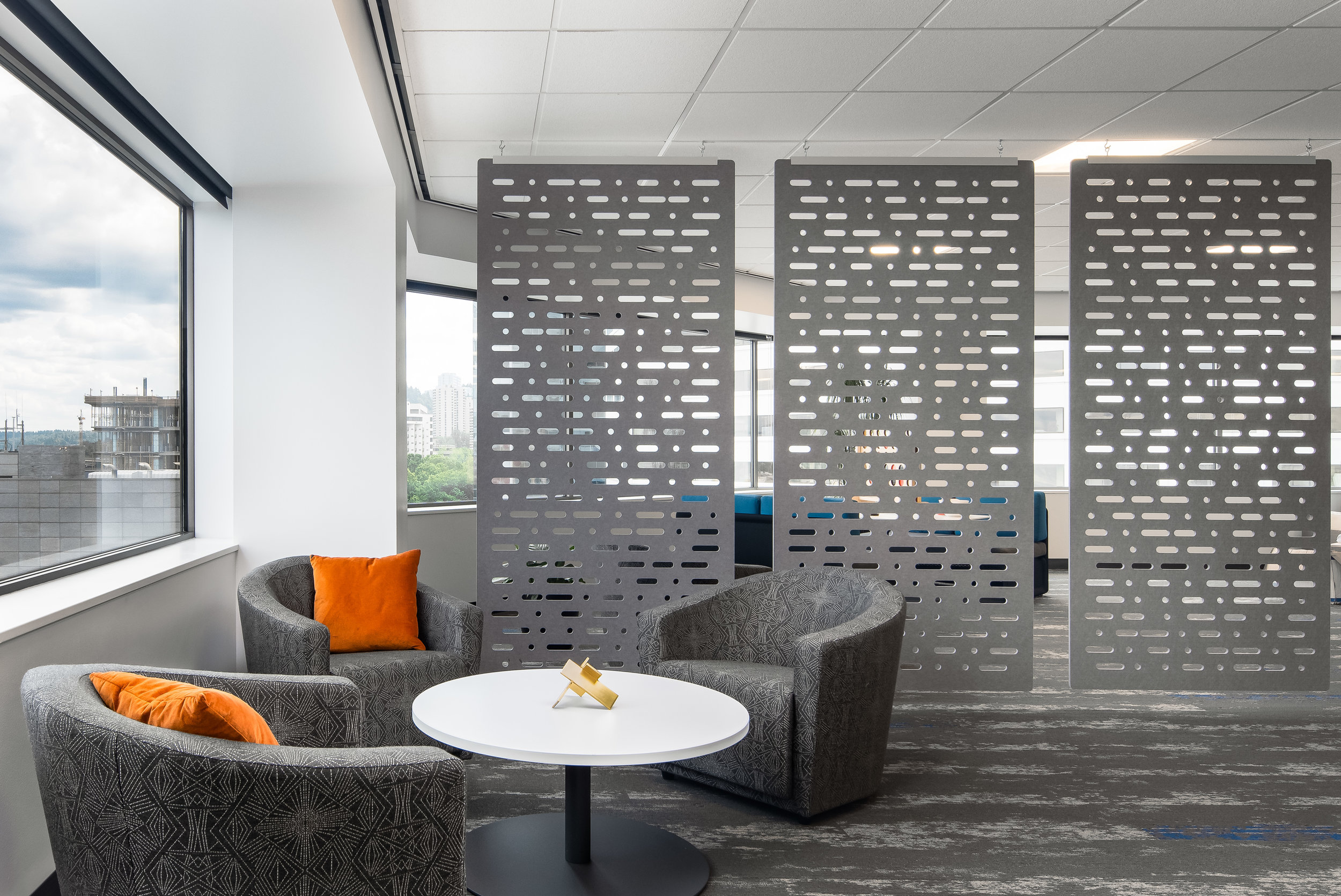 You always hope that spaces are used in the way they are designed to be used and used often. Our team can easily tell how thoughtful the design of the space is for all of us. The consultation phase is the most important, and we were so glad that we were a part of the process from beginning to end.
Maintaining the lounge areas was really important to us because it promotes fun and also provides another space where people can work. I love that our remote employees can have the option to work in the kitchen space, or the lounges instead of just an empty workstation. - Teila Thomsen, Cayuse
Through consultation with Hyphn, JLL & LRS, the Cayuse space allows for employee engagement through different settings allowing for a fun and productive workspace.