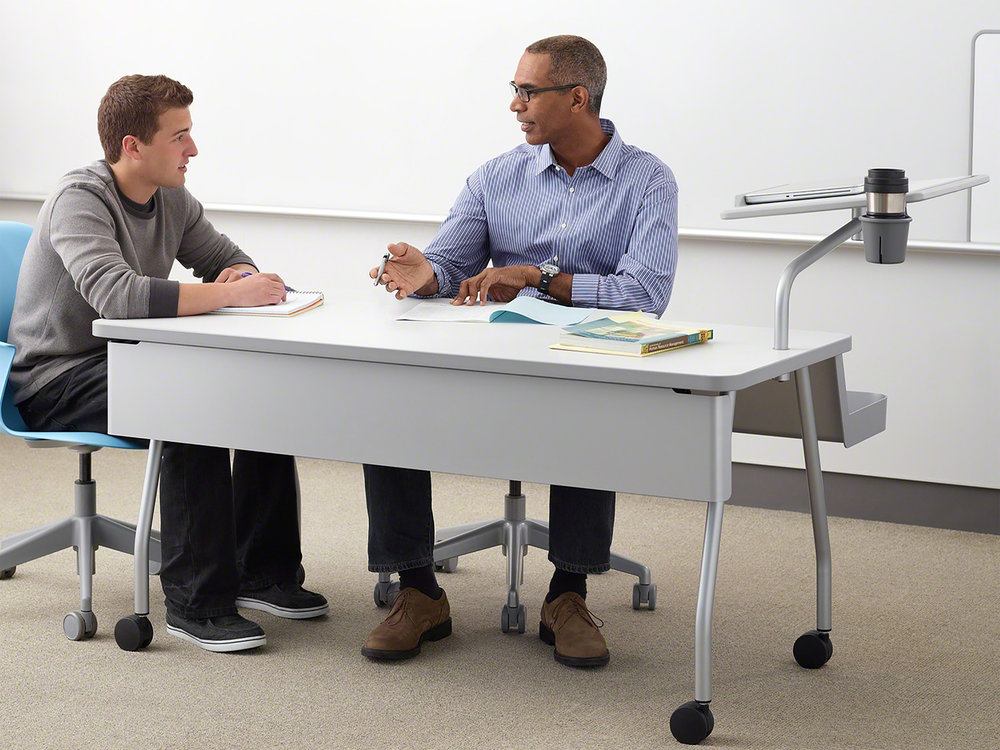 We begin with a profound understanding of your company from the inside out. From details like intricacies of team interactions to your organization's long-term goals, nothing is moot when it comes to laying the foundation. Our workplace consultants and strategists are fluent in global research insights and myriad methods that converge to make the discovery process thorough and painless.
Design
Collaboration is the name of the game. Our process—from exploring concepts, layouts, products, textures, and colors—epitomizes partnership. In co-design sessions, we'll dig into the Design Studio Library, matching samples to high-fidelity 3D renderings compatible with VR goggles (try the rendering and 360° image of our own studio below on mobile!). The result: choices that accomplish aesthetic, productivity, culture, and budgetary goals.
Design doesn't simply impact space, it impacts people. Our expert project and change managers develop nuanced plans that promote connectedness across all moving parts. Then, once things start to take shape, we coach each team through the process of adapting to changes so business doesn't skip a beat.
Our project managers, workplace coordinators, installers, and operations teammates have seen it all. That's why we can guarantee results—we've got the longest-tenured workplace furnishings installation team in Oregon and they're adept at controlling construction processes, cost, and timeline.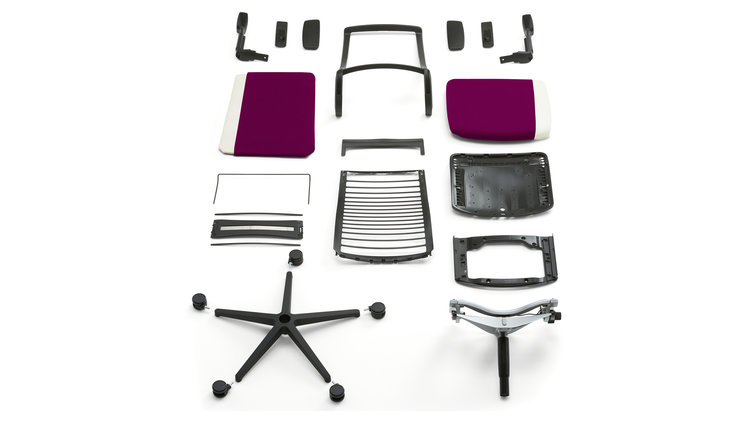 Where we leave our last mark is where your new space's story begins. And whether or not you choose to take advantage of ongoing space utilization analysis or a preferred maintenance program, your workplace consultant, designer, and service team will stay connected.
Workplace Strategy Consulting and Research

Design and Space Planning

Floor Plans, 3D, and Virtual Reality Renderings

Change Management

Project Management

Product Specification, Customization, and Procurement

AV/Technology Design and Integration

Space Utilization Measurement and Analysis Studies

Sound-Masking Materials and Technologies

E-Procurement Integration

Delivery and Installation

Warehousing and Asset Management

On-Site Facilities Management

Adds/Moves/Changes Management

Maintenance and Service Programs

Warranty Repair

Financing Programs